Our Picks
Top content from across the community, hand-picked by us.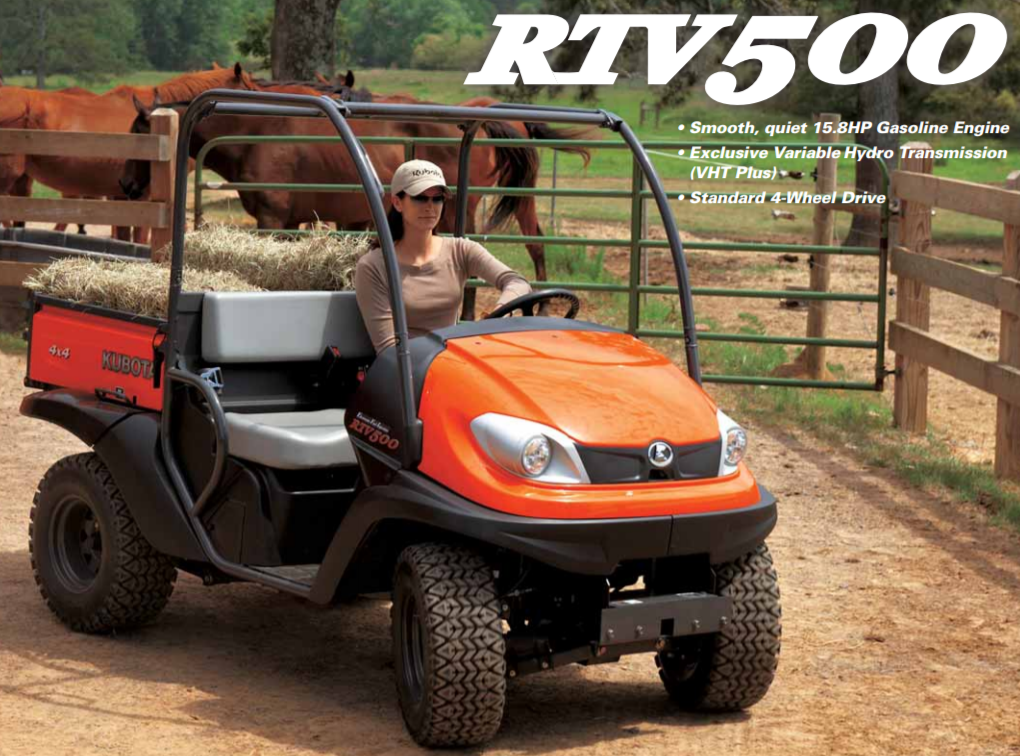 Alex posted a topic in Kubota UTV RTV Forum,
The RTV400CI/RTV500 is part of Kubota's Mid-Size Utility Vehicles. The EFI gas-powered 4WD RTV400Ci and RTV500 feature mid-size utility, agility and the legendary Kubota reliability you need to get the job done. There is a special financing offer currently running as well.

Big Performance: Compact Design Loaded Value

Full Brochure: https://www.kubotausa.com/docs/default-source/brochure-sheets/rtv500.pdf?sfvrsn=e197ac2b_4

KUBOTA RTV SERIES - NEW PURCHASE SPECIAL OFFERS

0% A.P.R. for up to 36 Months on your new RTV400/RTV500 Series RTV! (offer ends 06/30/2018)

0% A.P.R. for 36 Months with 0% Down1 OR

0% A.P.R. for 48 Months with 0% Down1 OR

1.99% A.P.R. for 60 Months with 0% Down1

OR

$300 Instant Rebate for Cash or Standard Rate Financing
---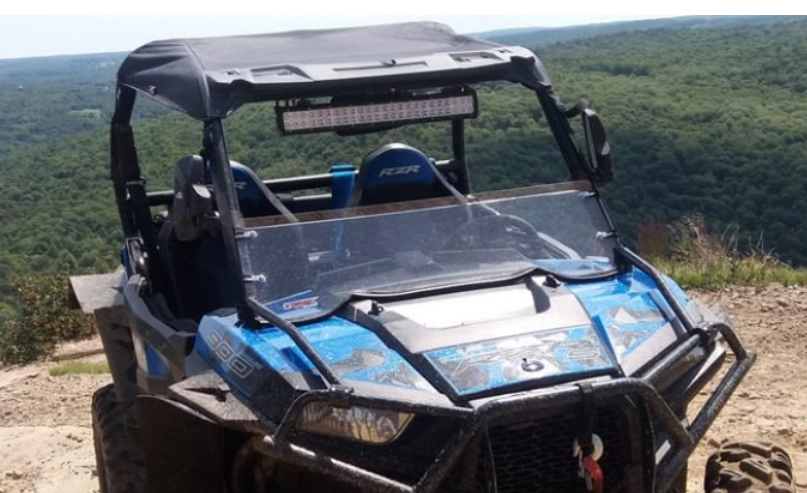 Alex posted a topic in UTV General Discussion,
UTVs are expensive, but getting one set up with accessories that make sense for you doesn't have to be. Here are five cheap UTV accessories to consider.

Owning a UTV is awesome and opens a lot of possibilities for both work and play. The vehicles make awesome platforms to customize them to your personal needs and tastes. There is a massive aftermarket of accessories to go along with your ride, too. The problem that plagues so many of us is cost. After spending the bucks to buy the UTV, there just isn't much left over to get the accessories you want and/or need. Luckily, there are some really good products out there that will work great for you and they don't cost and arm and a leg, either. Here are five cheap UTV accessories that I have been really impressed with that you should take a look at.

If you live in snowy regions of the world, you undoubtedly have to find a way to remove the snow from the driveway. A snowplow for your UTV would work amazing, and is a lot of fun. Trust me, I know from experience. The problem is, snowplows for UTVs aren't cheap. You often have to buy a specific frame for your specific UTV, and then add in the blade and mounting hardware. Kolpin changed that with the Switchblade. This is basically a plow in a box, with a universal-fit frame and adjustable plow blade. The best part is the price. You can get the entire plow setup for less than the cost of frame assemblies on other plows.

A windshield is an extremely popular accessory. It helps keep dust and rain off you and keeps you a little warmer in the winter months. The problem with most windshields is cost – they aren't cheap, especially if you opt for a fancy one from the factory. An option to save a few bucks is a half windshield and you can save even more by going with this one from Tusk. For around $100, you can have a Tusk half windshield that will deflect air from smacking you in the face, and offer up a decent amount of trail protection from mud and debris.
---