Welcome to UTV BOARD - UTV Forum, Side by Side Forum
Register now to gain access to all of our features. Once registered and logged in, you will be able to contribute to this site by submitting your own content or replying to existing content. You'll be able to customize your profile, receive reputation points as a reward for submitting content, while also communicating with other members via your own private inbox, plus much more!
This message will be removed once you have signed in.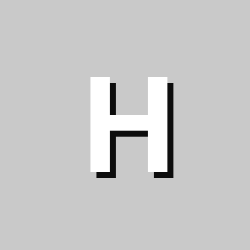 Content count

2

Joined

Last visited
Community Reputation
0
Neutral
About Hillman
Rank

Newbie


Birthday
Location

Kerrville, TX, United States
Profile Information
UTV Brand

Kawasaki Mule 3010 4X4 - KAF620-E2
Thanks Ken!...but I found it! The SPECS show it being in a different place but I found it tucked tightly behind the front skid plate. I was confident that I was wasting my time pulling the skid plate because I felt I could see everything clearly enough but.......NO. Once I dropped the plate there it was looking just like a "fill plug"!! I wasted 3 days whining about it rather than grab a wrench and turn a few bolts! Lesson learned! I filled the Engine oil today along with the Tranny...over filled both!!!!! Spent all afternoon messing with a syringe to suck the excess out. I'll do the front diff tomorrow and NOT over fill it. It supposedly only takes 0.06 of a quart. I'm also using some "limited slip differential fluid" for my Corvette. Maybe that'll help with the 'ol "Mule Differential Chatter". Thanks again, DJ

Where oh where is the front differential fluid fill location?? I found the drain but cannot find the fill plug! The manual shows a plug just in front of the differential vent tube but there is NOT one there on my Mule! Don't want to drain until I know where/how to fill it. I know it takes very little fluid but how do you get it in the frick'n differential? Been on the lift 2 weeks now!!!