Welcome to UTV BOARD - UTV Forum, Side by Side Forum
Register now to gain access to all of our features. Once registered and logged in, you will be able to contribute to this site by submitting your own content or replying to existing content. You'll be able to customize your profile, receive reputation points as a reward for submitting content, while also communicating with other members via your own private inbox, plus much more!
This message will be removed once you have signed in.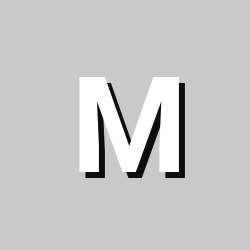 1 post in this topic
Create an account or sign in to comment
You need to be a member in order to leave a comment
Sign in
Already have an account? Sign in here.
Sign In Now
---
Similar Content

By Snowplow

CLEARANCE!!!!!!! BRAND NEW ODES RAIDER 800 UTV. 2 Passenger. This is an INCREDIBLE NEW SPORT MODEL from Odes. Don't pay premium prices for Yahama, Polaris, Kawasaki, and Can-Am. These machines meet or beat the others!!! A GREAT DEAL for a LIMITED TIME at $8,999 + tax/title/destination ($10,995.95 MSRP)!!! This is the Only One and it won't last long, so Come By and See it Today!!! FINANCING Available with GREAT RATES!!!
Features: 800cc V-Twin Engine! 60 HP. Top Speed 63 MPH. Fully Automatic Trans. Water Cooled. 2x4, 4x4, 4x4 Diff. Lock Total Drive. Downhill Assist w/Engine Braking. Delphi-EFI Ignition. Odes Custom 14" Aluminum Wheels. 26" Monster Off Road Tires. Half Windshield. Fastace Race Suspension. LED Lightbar for Monster Lighting. Integrated Sound System w/USB Integrated Port and In-dash Display.

ODES is an American Owned company committed to great products and support. All UTVs carry a 2 Year Limited Warranty. Don't pay premium prices for Yahama, Polaris, Kawasaki, and Can-Am. These machines meet or beat the others!!! You can take one home today!

JCL Sells and Services ODES and Massimo UTVs. Call today 586-949-4550 or drop by to see this UTV or for all of your UTV, Trailer, Mower, and Snowplow needs. We have parts and service from 8:30 am to 6:00 pm Mon. - Fri., and 9:00 am to 2:00 pm on Saturday. Come in and see all the ODES we have in stock.

JCL Snowplow and Trailer Dealer
49685 Gratiot Ave.
Chesterfield, MI 48051

Check out our website at www.jclsnowplows.com






By Harborm

Anyone have one of the new 4-Door 2013 models and have some input on how well they perform? I am looking for my first UTV and like the looks of the unit. It seems Odes are getting better and may be good machine for 2013. I will be using the UTV around the farm, joy riding and having fun with the grandchildren. I will not be a racer or hard mud rider. Any input will be appreciated.