Welcome to UTV BOARD - UTV Forum, Side by Side Forum
Register now to gain access to all of our features. Once registered and logged in, you will be able to contribute to this site by submitting your own content or replying to existing content. You'll be able to customize your profile, receive reputation points as a reward for submitting content, while also communicating with other members via your own private inbox, plus much more!
This message will be removed once you have signed in.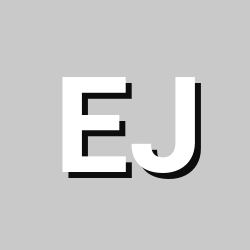 Content count

146

Joined

Last visited
Community Reputation
0
Neutral
About ERV JR
Rank

Advanced Member


Birthday

11/12/1981
Contact Methods
Website URL

http://

ICQ

0
Profile Information
Gender

Male

Interests

Drag racing, boating, riding on and offroad
True about a king. But an F.O.A 2.5 is $200 & $25 for dual rate hardware. Then springs for about $60. They have been around and are Us based makes me feel better knowing that I can get service. Also if I drop the diffs down and build a shock hoop I can order to length and have more travel. The trooper was decent in 09 compared to a rhino but now it really lacks compared to what else is out there. If I'm spending money it had better be worth it and make it better. The one argument of the shock hardware is a non issue. I can easily turn a few pieces on the lathe to make adaptors. Even better is to make tabs and tig them on . Sent from my SCH-S968C using Tapatalk

If there is room on the price i would be interested. But at that price I'm hesitant to purchase a shock that I'm ccertain they copied and reverse enginered. I'm hesitant because I'm not certain of how they coppied and what corners where cut Sent from my SCH-S968C using Tapatalk

I really want to do the fronts then do the rears.. as of not the front is rigid almost.lol. the rear with the back seats and kids dosent seem too bad for the riding we are doing now. Sent from my SCH-S968C using Tapatalk

Thanks I found a deka group 51. Fun to finally use this thing afrer four years Sent from my SCH-S968C using Tapatalk

Well towed the trooper 250 miles with the family and found out the battery is junk. I had assumed it was the same as a civic but once it was out I believe its narrower. Anyone know the group size is ? Sent from my SCH-S968C using Tapatalk

Are they revalveable or just rebuildable Sent from my SCH-S968C using Tapatalk

So for the fronts $500? Sent from my SCH-S968C using Tapatalk

How long has the company been around ? Sent from my SCH-S968C using Tapatalk

Are there any member's running them ? Any feedback ? Has the company been around very long ? Any idea that they will remain around ? Sent from my SCH-S968C using Tapatalk

Which do you consider heavy duty ? Sent from my SCH-S968C using Tapatalk

After 4 years of storage I drug the trooper out and serviced it . Did a few hot laps and remembered what a rough ride it had. So I read a post there are take off shocks from other utvs that work on the rear , but no details so what do I look for and what brand fronts hace most used ? I looked into Foa and also fox years back then let it collect dust. My wife says I should trade it for an xj or a suburban or k5 and build a crawler since we have 4 kids. I was with her on the idea last week then yesterday I took it for a spin and had a blast.

I know its been talked about before , but after not using the trooper in 2 years I am going to drag it out of storage. Are there other options for shocks out there not any type of take offs from other utvs that can be adapted to the front ? I will have to rebuild the trailing arm mounts, mount arms in double sheer and new bolts. May halso have to replace rear spindle bolts.And diff upgrades But really want to upgrade shock since ride quality is bad.

did you try a wet compression test or just a dry ? BTW if you ane not sure what a wet is I will explain. First off are you disconnecting the fuel pump relay ? If you leave it in the injectors can wash the cylinder down. Try a wet test, jake a cap full of oil,or the old oil cans with the pump and tip and squirt a few shots of oil and then spin it over with the gauge in it. Th oil will seal up the rings. Also a compression test should be done at operating temp due to expansion, mind you I have done them cold also. You could warm it up then recheck it

The fab work is not a problem, I have my own shop where I retore and build hot rods and race cars. I also have a job as a union mechanic and have worked at honda,chevy,Mercedes Benz dealers as a tech. I was actually thinking of just buying a turbo and not the kit, then either doing a log style exhaust or building a header

ARE YOU USING AN FMU ? or what are you using for fuel control , also do you still have the stock fuel pump ? I have considering building a turbo kit for mine .